The Can Lluc agrotourism hotel lies just a few kilometres from Ibiza's lovely coves, with views of the sunset over San Antonio, and only 10 km from the cosmopolitan city of Ibiza and its magical nights. Its location is one of its strong points; close to everything, yet still offering peace, tranquillity and privacy.
Roaming through its nooks and crannies is to immerse yourself in the Ibizan countryside, its calmness, the sunsets enjoyed from the viewing platform, siestas beneath the carob trees, a dip in the pool and nights beneath a thousand stars.
But these are just some of the luxuries you can find in Can Lluc…
The Can Lluc Boutique Hotel is a special place in which to hold a wedding, it is intimate, private and imbued with the essence that only Ibiza can offer. Can Lluc offers you indoor facilities, which can also be open-air with views over the Ibizan countryside. We can seat 100 people, and there is no need to set up a marquee in inclement weather so you can be certain that you will be able to enjoy your special day with out any worries or concerns.
© Can Lluc Boutique Country Hotel & Villas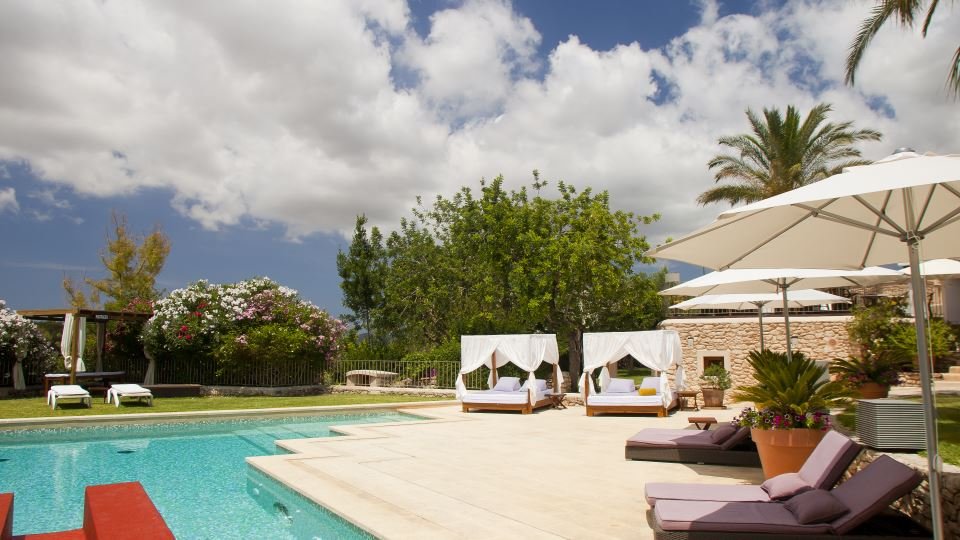 Reviews
There are no reviews yet, why not be the first?