Majestically positioned against the Ibiza skyline, standing out high above the sea and the sky, La Torre del Canonigo awaits to offer you a luxurious retreat away from the neon lights, between the thick 14th century Renaissance walls that formed part of the ancient Roman acropolis.
Dalt Vila's finest hotel, La Torre del Canonigo is without doubt one of the most romantic, glamorous hotels in Ibiza. It boasts the best panoramic views of the island from its privileged location over the entire bay and the marina. Enjoy them from one of our white, luxurious bedrooms, during our elaborate à la carte breakfast, or simply while you relax among ancient olive trees in our spectacular outdoor pool area.
Perfect landscape, with unique, unparalleled exclusivity, the hotel La Torre del Canonigo provides a romantic and luxurious setting. Feel passionately romantic, classy like 007, or simply come as an independent lover of luxury, of romantic sunrises, peace and tranquillity, just how our clients perceive our concept.
The impressive view from under the olive trees by our pool, the magnificent stone path that will accompany the train of your dress those few steps between the hotel and the beautiful Cathedral Virgen De Las Nieves, that magical path that will take you to the altar and back to your wedding reception, and then on to relax in our marvellous suite in the heights of La Torre, steeped in hundreds of years of history, are just the beginning of a fairy tale that we will create for you.
We know just how many aspects need to be taken into account, from big choices to small details, to make your wedding unique, just as you always dreamed. It is our absolute pleasure to offer you our hotel in Ibiza and make this day an unforgettable celebration, not only for the most important reason, but also for every other reason, and we will take care of it all for you. Knowing that we will offer you an exceptional quality in our catering service, that we will arrange everything, whether you wish to arrive at the cathedral by parachute or in a horse and carriage, reminds us that no request is impossible.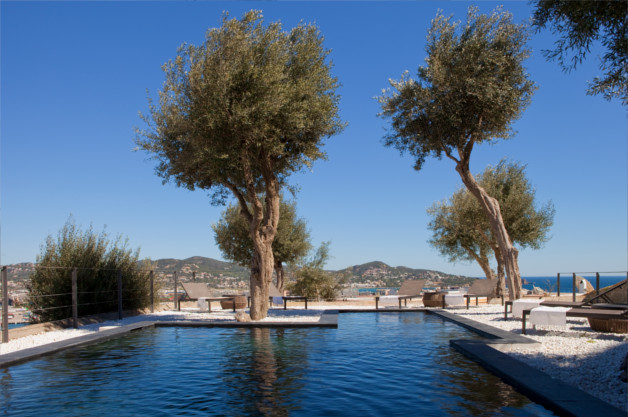 Reviews
There are no reviews yet, why not be the first?