Invisa Hotel Club Cala Blanca
Invisa Hotel Club Cala Blanca is located in the beach of Es Figueral, San Carlos, just 26 kilometers away from Ibiza city. La Marina restaurant is where diners can enjoy spectacular views of the Mediterranean Sea, caressed by its gentle breezes. Invisa Hotel Club Cala Blanca offers late breakfast, 8:00 to noon, thinking of both early risers and those who prefer to sleep a little more. Similarly, thinking of the youngest guests, there is a small buffet for children.
Relaxation comes at Buda Chill Out, a quiet space conceived only for adults, in which to enjoy a few cocktails to the sound of soft background music or the Jacuzzi bubbles. In this area you will also find Balinese hammocks for sunbathing or simply relaxing peacefully.
Invisa Hotel La Cala
Occupying a privileged location, Invisa Hotel La Cala is a 4 star hotel in Santa Eulalia de el Río, next to the port Marina and very close to the tourist and commercial center and to the beach. This adults-only hotel, since 2013, has boasted the certification Q for tourist quality.
For dining, enjoy its bar and restaurant with original cocktails, gala menus, customized proposals… Everything to make you feel at home and not have to worry about anything. In the restaurant buffet of Invisa Hotel La Cala you will find a wide variety of hot and cold dishes, as well as show-cooking for dinner, accompanied by fun theme nights. Enjoy 2-3 nights per week of live music, ideal to liven up the time when you have your snack, soft drink or cocktail at the Lounge Bar La Cala.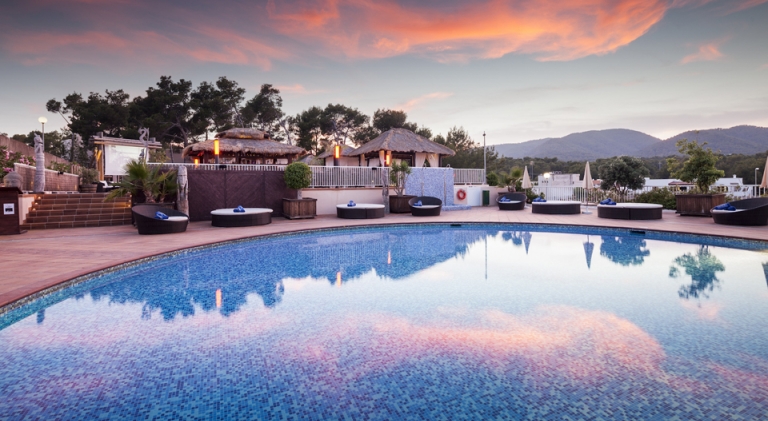 Distance Airport (KM) :
32 KM
Reviews
There are no reviews yet, why not be the first?