The Hotel Xereca is located on an estate in beautiful natural surroundings, orange groves and a water-mill dating back to the 15th century in Puig d´en Valls. The former dairy which once supplied a large part of the island with milk are now luxury rooms and suites and make the Hotel Xereca an ideal place to enjoy a few days´ break on the Island of Ibiza.
Hotel Xereca is the rural hotel which is located closest to the island´s principal leisure attractions and is only 5 minutes away from the old town and 10 minutes from the beach.
The hotel has a total of 11 rooms, an outside pool, ´Awa – Yoga` centre, restaurant, bar, outside areas and gardens for the holding of events as well as a conference room.
We are committed to meeting all of the needs of our guests so that they can enjoy their stay on Ibiza to the full.
The Hotel Xereca includes a total of 4.000 m2 of areas and gardens available for the holding of events with private parking.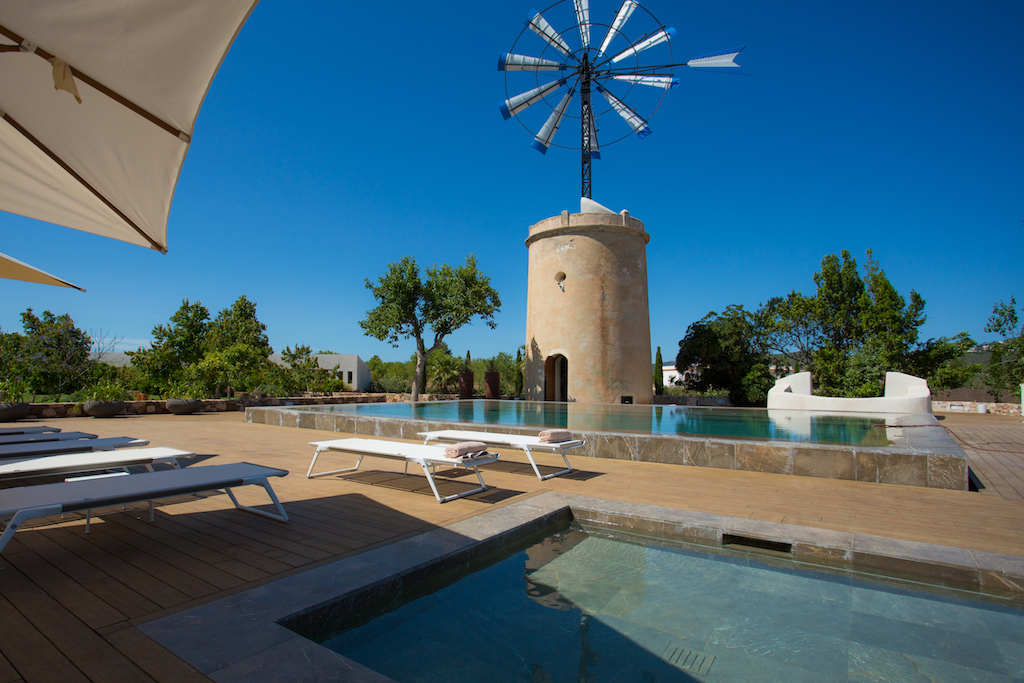 Reviews
There are no reviews yet, why not be the first?