Ibiza Rocks House at Pikes is a 25-room boutique hotel immersed in rock 'n' roll history and revamped by the revolutionary Ibiza Rocks brand. The multi-award winning haven features a stunning destination terrace restaurant, famous poolside bar and plenty of individually designed decadent rooms, bespoke suites and playful party spots.
Iconic Ibizan institution 'Pikes' was the film set for Wham's 'Club Tropicana' video and the exclusive party-retreat for the rock 'n' roll elite of the 1980's, hosting Freddie Mercury, Grace Jones and Spandau Ballet to name but a few. Lovingly restored and brought back to life by Ibiza Rocks, House is back at the heart of Ibiza nocturnal activity for those in the know, loved by bands, DJs, islanders and industry insiders, all summer long.
Brimming with personality, music heritage and hedonism, this hidden gem in the hills is one of the few places that represents the true fabric of the island, making it the perfect place for an intimate and authentic experience.
Attitude, Atmosphere and Authenticity.
Stay and play in true Ibiza style. The only danger is that once you check in, you'll never want to check out.
Whether you want something classic and elegant, colourfully camp, or more of a rock`n´roll union, we can cater for whatever your heart desires by providing the perfect environment for you to celebrate and say – I do.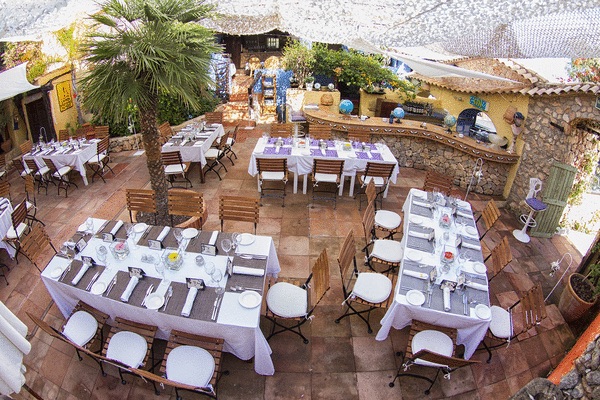 Distance Airport (KM) :
22 KM
Reviews
There are no reviews yet, why not be the first?