Hotel Es Trull de Can Palau is a rural hotel located on a property called Can Palau de Dalt, only 1 km away from Ibiza capital city. Its privileged location combines the peaceful country landscape with the possibility of arriving in only a few minutes at the downtown, the Sport Port or any beach on the island. The hotel has 2 suites and 8 double rooms built following the island style; all of them are spacious and luxurious, and are equipped with all kinds of details so that the guest can rest in an unbeatable environment.
From the rooms, you can appreciate magnificent views both of the old Ibiza city (declared World Heritage Site by UNESCO) and of the nearest beaches and Formentera Island. Our goal is that you find peace and the privilege of enjoying this incomparable landscape.
Hotel Es Trull de Can Palau consists of an old peasant house fully restored respecting its original architecture style. The hotel pictures a front desk; a hall; a room with a fireplace, where you will be able to read one of the books from our library; an old trull (mill) used in the past to make oil, which gives the hotel its name and is an authentic museum piece; and a restaurant with an amazing terrace, where you can taste our delicious typical dishes while watching as the night falls over Ibiza city.
Within an unparalleled frame, with high-quality service and delicious dishes, Es Trull de Can Palau provide customers interested in holding a wedding or other types of receptions with attractive menus thought to meet any requirement. Our staff's professionalism and expertise will turn each event into an unrepeatable and unique moment — guaranteed to be a true success.
We organize everything — from the smallest and simplest event to the most awesome and luxurious one.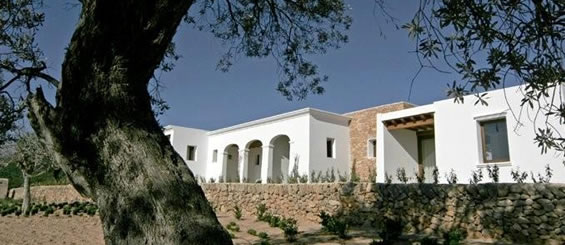 Reviews
There are no reviews yet, why not be the first?