Sun, sea, beach and exceptionally great food and all at a unique location on Talamanca Beach. We are proud to welcome you to The Harbour Club Ibiza!
Wining & dining, fresh seafood and sushi & sashimi in a contemporary ambiance with quality service and all for a reasonable price. The Harbour Club also offers dry aged (160-days) corn-fed beef from the renowned Black Angus cattle.
Come and be surprised by the charming space, the palm trees covered terrace with sea view, the stylish interior, the fish market, the high-quality cooking and the 16 meter-long mural by neo pop artist Selwyn Senatori.
Beside the restaurant this unique location also features a private beach equipped with comfy sun beds and luxury cabanas. In short, pure enjoyment!
The Harbour Club, situated at the seafront in Playa de Talamanca, has its own parking exclusively for guests. The restaurant is located near the shopping area and close to the port of Ibiza.
The Harbour Club Ibiza will appeal to guests looking for quality in relaxed surroundings.
YOUR WEDDING DAY
Yes, I do…
A breathtaking setting , a beautiful bridal bouquet, exchanging your vows, cutting the wedding cake, raising your glass…a toast to the bride and groom!
The Harbour Club Ibiza is the perfect location for your perfect day. Whatever wish you may have, we will make it happen. Our staff will make sure that you and your guests will not miss out on anything on this special day!
© The Harbour Club Ibiza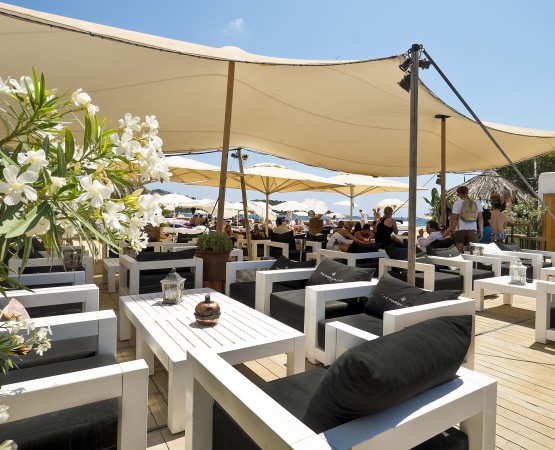 Distance Airport (KM) :
11 KM
Reviews
There are no reviews yet, why not be the first?