Be Inspired.
Every year Ibiza attracts thousands of visitors that travel from all around the globe to come and visit the white island. Ibiza is well known for its cultivated hedonism and air of permissiveness, yet what is really extraordinary about this island is how much variety exists – and cohabits peacefully – within its compact area. Ibiza is many things, many places in one, with an almost immeasurable variation of atmospheres that range from urban to pastoral, high-test to utterly restful.
To those who visit for the first time or return to the island to discover another hidden treasure we welcome you to our family-run traditional Ibiza villa, Paissa d'en Bernat. An unspoiled oasis of stunning tranquillity, a one-of-a-kind Ibiza wedding venue that merges refined with rustic, sophisticated with simple, and offers a unique step into Balinese luxury while remaining true to its Ibicencan heritage.
This private villa lies alone in the silent vivid green mountain landscape within the borders of Ibiza´s nature reserve. Here, senses are heightened by its unspoiled surroundings, lush bougainvillea gardens and its uninterrupted views of the cobalt blue Mediterranean Sea. All this sits under an impossibly blue sky.
Looking for a unique Ibiza Wedding Venue?
There are magical places where dream weddings do come true. Picture your wedding at this unique Ibiza wedding venue with the sky awash with the colours of the setting sun, the warm sea breeze, the scent of bougainvillea, saying your vows against the backdrop of the glistering Mediterranean. A spectacular venue for your unforgettable wedding in Ibiza.
At Paissa d'en Bernat we offer complimentary wedding planning and we can help plan your tailor-made Ibiza wedding in our intimate and elegant private villa, an idyllic setting for civil and symbolic weddings and receptions. Our historic property is one of the few on the island which can be booked exclusively for weddings and events.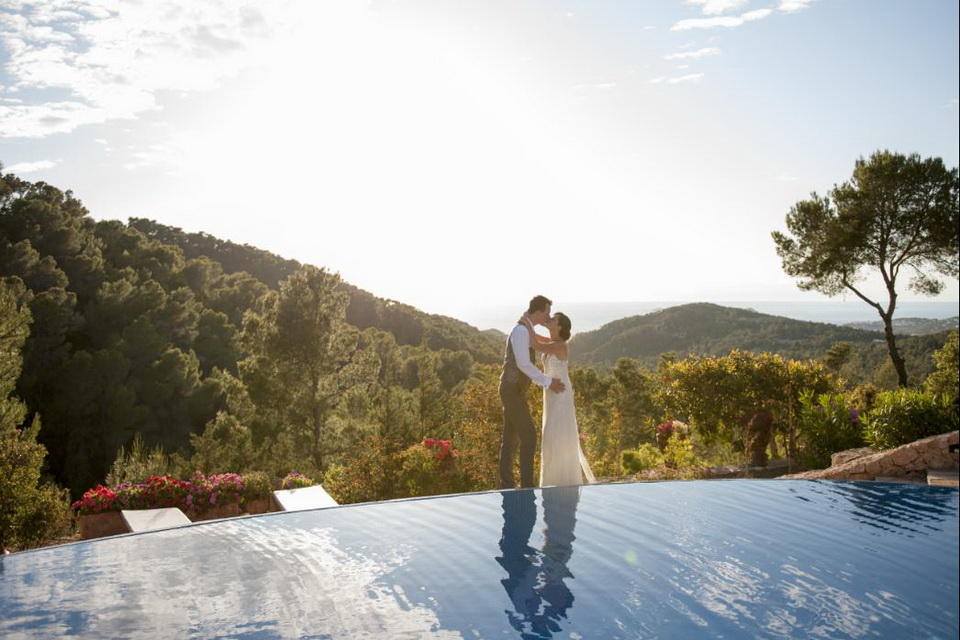 City :
Sant Josep de Sa Talaia